Enter details
Payment
Complete!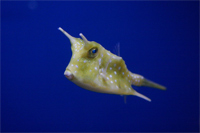 Events
PLYMSEF Spring Lecture

David Sims is a Marine Biological Association (MBA) Senior Research Fellow and Professor of Marine Ecology at the University of Southampton. His research focuses on understanding...
Tickets include:
PLYMSEF Annual Spring Lecture Free
Surfing Europe's Giants with Tom Butler

Join us for a National Marine Aquarium Fundraising event with legendary surfer Tom Butler, speaking of the adventure and dangers of surfing Europe's biggest waves.
Tickets include:
Surfing Europe's Giants with Tom Butler £5.00
Your Tickets
Item
Price
Qty
Subtotal
There are no items currently in your basket

Total

£0.00