Enter details
Payment
Complete!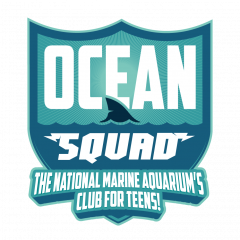 Ocean Squad
Here at Ocean Squad, we believe that you can help us make a difference to our marine world. Join the team to help overcome the challenges our oceans face.
You'll get the chance to work in restricted areas of the Aquarium, work with our scientists to build a renewable energy generator, create conservation podcasts and short videos and take part in a real sailing adventure out on Plymouth Sound.
Sorry, no tickets are currently on sale.
Your Tickets
Item
Price
Qty
Subtotal
There are no items currently in your basket

Total

£0.00